Note: This list is not all-inclusive, and events and prices are subject to change. Please send information on additional events to features@deseretnews.com.
MUSIC AND DANCE
Cache Valley Civic Ballet's "The Nutcracker," Nov. 23-24, 1:30 p.m.; Nov. 24 and 26, 7:30 p.m., Ellen Eccles Theatre, 43 S. Main, Logan, $12-$28, children ages 2 and younger not allowed (435-752-0026 or cachearts.org)
Ballet West's "The Nutcracker," Nov. 23-24, 7 p.m.; Nov. 24, 2 p.m., Browning Center, Weber State University, Ogden, $10-$45 (801-399-9214 or symphonyballet.org)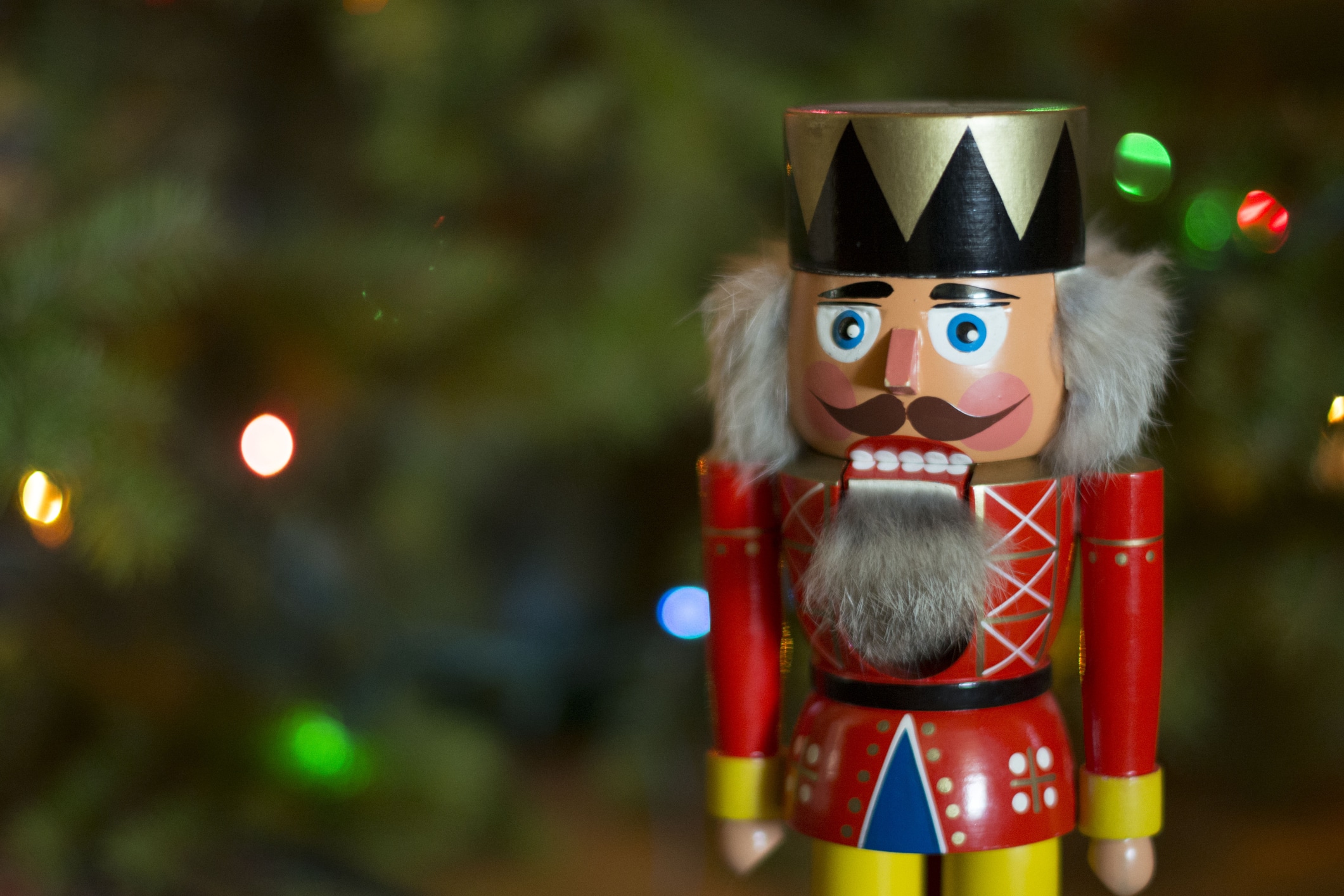 The party scene in Ballet West's updated 'The Nutcracker,' which runs at Weber State University's Browning Center on Nov. 23-24 and at the Capitol Theatre in Salt Lake City, Dec. 14-29.
We Also Sing, Nov. 24, 6 and 7:30 p.m., Tabernacle, Temple Square, free (lds.org/events)
Lark and Spur, Nov. 24, 7:30 p.m., The Grand Theatre, 1575 S. State, free (385-743-0146 or excellenceconcerts.org)
"Messiah" Sing-In with Utah Symphony, Nov. 24-25, 7:30 p.m., Abravanel Hall, 123 W. South Temple, $14-$31 (utahsymphony.org)
Ryan Shupe and the Rubberband Christmas, Nov. 24, 8 p.m., Peery's Egyptian Theater, 2415 S. Washington Blvd., $20 for adults, $15 for seniors, $10 for children ages 12 and under (801-689-8700 or egyptiantheaterogden.com)
Christmas on Temple Square, Nov. 24-Dec. 22, times vary, select locations on Temple Square, free (lds.org/events)
Ryan Shupe and the Rubberband Christmas, Nov. 28, 7:30 p.m., Covey Center, 425 W. Center, Provo, $15-$22 (801-852-7007 or coveycenter.org)
"Amahl and the Night Visitors" and "A Christmas Carol," Nov. 29-Dec. 1, 7:30 p.m.; Dec. 1, 2 p.m., Grand Theatre, 1575 S. State, $10-$20, free for junior high and high school students with ID at box office, no children under age 5 (801-957-3322 or grandtheatrecompany.com)
"A Soulful Christmas Celebration" with Unity Gospel Choir, Loren Allred, Jenny Oaks Baker and the Bonner Family, Nov. 30, 7 p.m., UCCU Event Center, Utah Valley University, Orem, $15-$50 (dbunitygospelchoir.org)
Dan Waldis and Friends: "A Little Jazz With Your Mistletoe," Nov. 30-Dec. 1, 7:30 p.m., Rose Wagner Performing Arts Center, 138 W. 300 South, $17.50 (801-355-2787 or artsaltlake.org)
"Light Up Christmas," Nov. 30-Dec. 1, 7:30 p.m.; Dec. 1, 2 p.m., Covey Center, 425 W. Center, Provo, $12-$18 (801-852-7007 or Nov. 30-Dec. 1, 7:30 p.m.; Dec. 1, 2 p.m., Covey Center, 425 W. Center, Provo, $12-$18 (801-852-7007 or coveycenter.org)
Timpanogos Symphony Orchestra's "Carols of Christmas," Nov. 30-Dec. 1, 7:30 p.m., Timberline Middle School, 500 W. Canyon Crest Road, Alpine, $9-$12 (801-210-2466 or thetso.org)
The Salt Lake Children's Choir, Nov. 30 and Dec. 2, 8 p.m., Cathedral of the Madeleine, 331 E. South Temple, free, for ages 6 and older (801-537-1412 or facebook.com/saltlakechildrenschoir)
Weber State University Combined Choirs and Orchestra, Dec. 2, 5:30 and 8 p.m., St. Joseph's Church, 514 24th St., Ogden, $6-$7 (801-626-8500 or weberstatetickets.com)
Beehive Statesmen Chorus, Dec. 3, 7 p.m., Utah Cultural Celebration Center, 1355 W. 3100 South, West Valley City, free (culturalcelebration.org)
David Archuleta, Dec. 3, 7 p.m., Burns Arena, Dixie State University, St. George, $39-$59 (davidarchuleta.com/home/live)
Jim Brickman's "A Joyful Christmas," Dec. 4, 7:30 p.m., Rose Wagner Performing Arts Center, 138 W. 300 South, $45-$75 (801-355-2787 or artsaltlake.org)
Timpanogos Chorale, Dec. 5, 7 p.m., American Fork Library, 64 S. 100 East, American Fork, free (801-756-2204 or facebook.com/TimpanogosChorale)
Christmas with Eclipse 6, Dec. 6-8 and 10, 7 p.m., Grand Theatre, 1575 S. State, $9-$29 (801-957-3322 or grandtheatrecompany.com)
"A Kurt Bestor Christmas: Peace on Earth," Dec. 6-8, 7:30 p.m., Center for the Arts at Kayenta, 881 Coyote Gulch Court, Ivins, $40-$45 (435-674-2787 or kayentaarts.com)
Salt Lake Ballet Theater's "The Night Before Christmas," Dec. 7-8, 7 p.m.; Dec. 8, 1 p.m., Rose Wagner Performing Arts Center, 138 W. 300 South, $16.50-$18.50 (801-355-2787 or artsaltlake.org)
"Sing a Song of Bethlehem," Dec. 7, 7 p.m., Layton High School, 440 Lancer Lane, Layton, $7 donation suggested (davismasterchorale.org)
"Nutcracker" with Utah Metropolitan Ballet, Dec. 7-19, dates and times vary, Covey Center for the Arts, 425 W. Center, Provo, $24-$35 (utahmetropolitanballet.org)
David Archuleta, Dec. 8, 7 p.m., Logan High School, 162 W. 100 South, Logan, tickets are sold-out, email tom@artist-bookingagency.com to be put on the waitlist (davidarchuleta.com/home/live)
Lark and Spur, Dec. 8, 7 p.m., Viridian Event Center, 8030 S. 1825 West, West Jordan, free (385-743-0146 or excellenceconcerts.org)
Timpanogos Chorale, Dec. 8, 7 p.m., American Fork Junior High School, 20 W. 1120 North, American Fork, free (801-756-2204 or facebook.com/TimpanogosChorale)
READ MORE: https://www.deseretnews.com/article/900043269/100-plus-christmas-events-to-celebrate-the-holidays-in-utah.html